Related Products
Other Products
Coir Stitched blanket with Jute net and Cotton Thread.
Coir Stitched blanket with PP Net and Black Thread.
Made of Natural Coir (coconut) fiber with photodegradable netting or Jute netting on both sides. For use as slope protection, channel liner, drainage ditch lining and bank stabilization. Developed for areas where long-term erosion control blankets are needed and where humus needs to be increased in the soil. Often used in arid areas to provide long-term soil protection during the 3-5 year revegetation process; also provides permanent support throughout the project's life.
Applications:
Slops 1: 1.5; 1:1 or steeper
Technical Data :
Weights. dimensions and technical data available on request.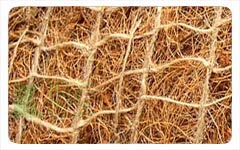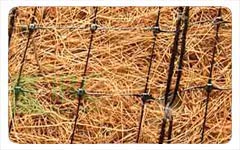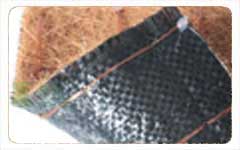 Coir weed control blanket: