Related Products
Other Products
Jute Mesh (Soil Saver)
Jute mesh (Soil Saver) is a biodegradable mesh, acknowledged as the best and economical solution for short-term soil erosion control.
It creates a mico climate which enhances vegetation developments; and completely decomposes in 2- 3 years.
Qualities Manufactured : 300 GSM to 1500 GSM
They are available in bales and also in rolls of 48" x 75 yards.
Jute Felt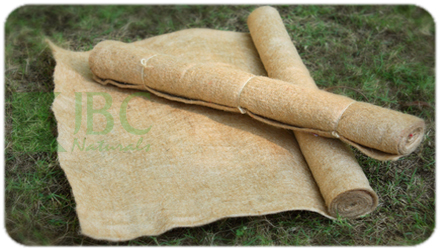 Jute Felts are needle punched jute fiber which acts as a mulch, providing weed control and retains moisture to enhance plant establishment. It protects topsoil from drying out and it also controls soil erosion.
Jute felts are 100% organic and biodegradable.
Qualities : 750 to 800 GSM